This month, the hottest VODs on Flirt4Free come directly from our most popular sex cam models. Two of our top American girls get primed for Flirt of the Year, while a rising star gets into some sinful double penetration, and one of our hottest couples love it when you watch. Check out these hot offerings: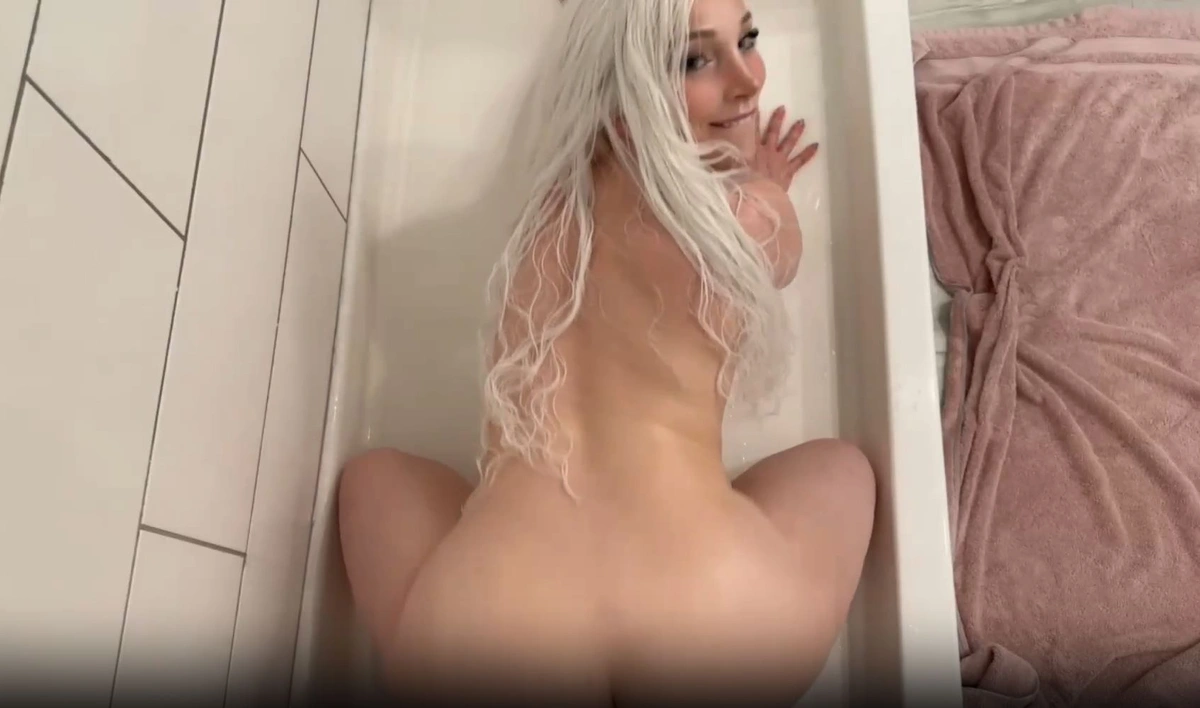 Leading off our sexiest secret tapes this month, we've got the ever-crushable Maye Daye, who invites you in for an intimate session beneath her steaming shower jets. The scalding hot water turns her porcelain skin pink as she cleans and caresses her soft, supple body. Cupping her breasts, Maye runs her thumbs over her slippery nipples then down to the sweet spot between her thighs. But soon her slick fingers are not enough. In an array of expert POV angles, lovely Maye Daye parts her lips and swallows her suction-cup dildo. What else can she do to that lucky phallus while the hot water washes away the suds? Watch "Not Your Ordinary Webcam Shower" to find out. If you want to get wet with Maye Daye, check in to live chat and add her to your favorites!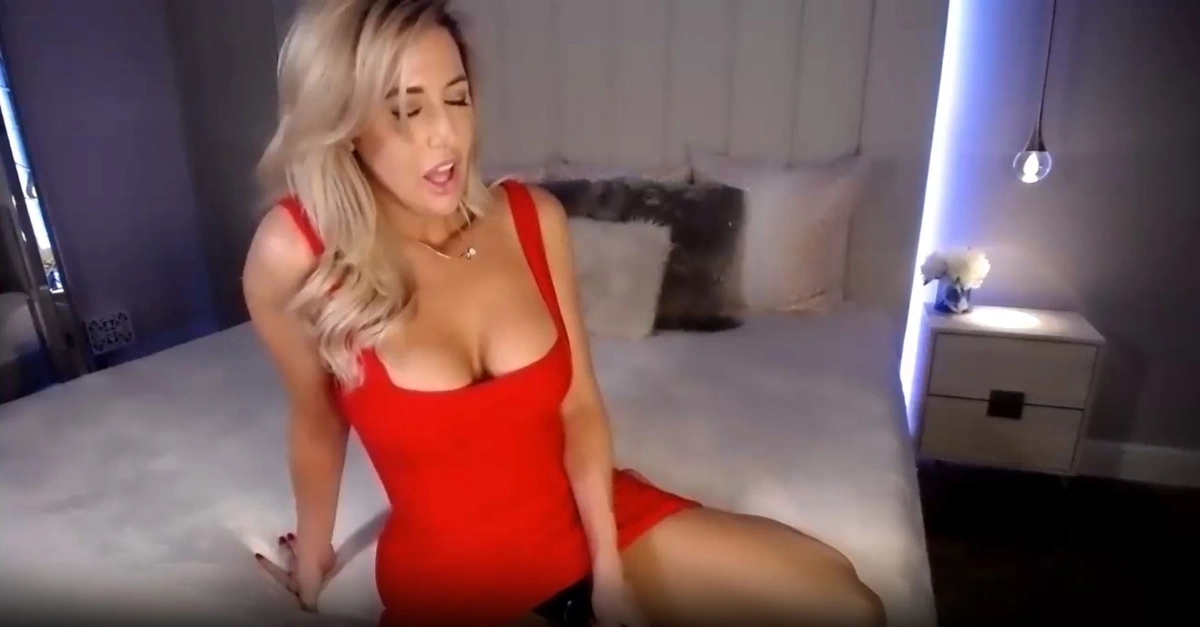 How powerful is the hitachi vibrator that beautiful, buxom Autumn Woods keeps next to her bed? Let's put it this way: this American dream girl has a huge smile on her face for the entirety of this 90-plus minute party show. In a slinky red dress, sexy Autumn is down to clown with this totally toe-curling toy. She is a tireless pleasure seeker, dripping out of her clothes as her lovely limbs flail with the pressure mounting in her pleasure center. Autumn takes on the toy from every possible angle, shuddering through earth-shaking orgasm after earth-shaking orgasm. How many? We think she might have lost count. What do you think? Check out this Autumn Woods party show and keep score for yourself.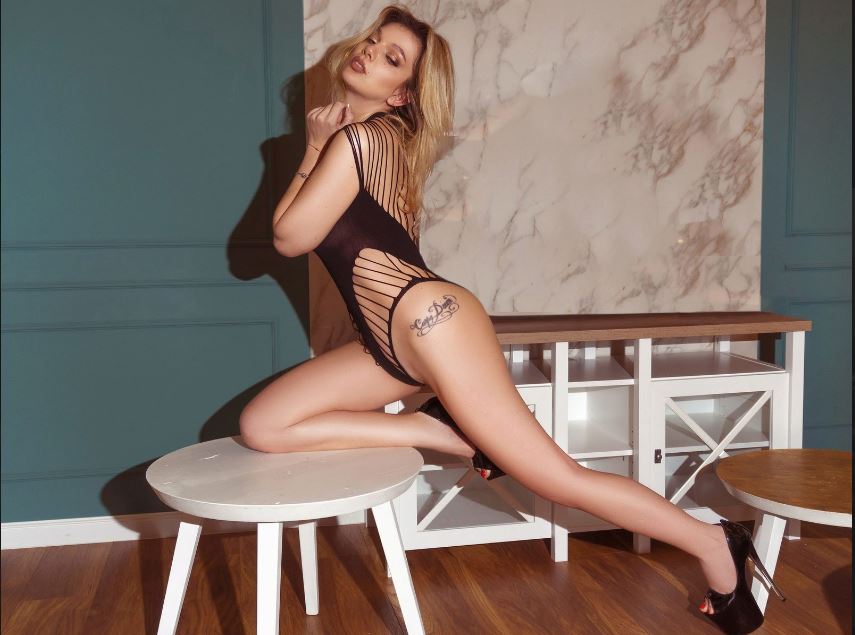 Sinfully sexy Eve Devilish gives double penetration fans want they want in this sizzling group show. The action ratchets up quickly as, with a tip-reactive lush vibe humming in her tender ass, Eve spreads her lithe legs and pummels her hungry sex with a thick dildo. Squirming with overstimulation, her body quakes and trembles, teeming on the edge of massive climax. Meanwhile, her group show viewers spice up the performance with their tips, making her yelp with highly pleasurable surprise each time her toys react. As the show reaches its zenith, Eve Devilish seems lost in the pure carnal pleasure, taking her own stiff nipples into her mouth as she releases. Want to see it for yourself? Watch Eve Devilish in this Squirt Show, then check her out live on Flirt4Free.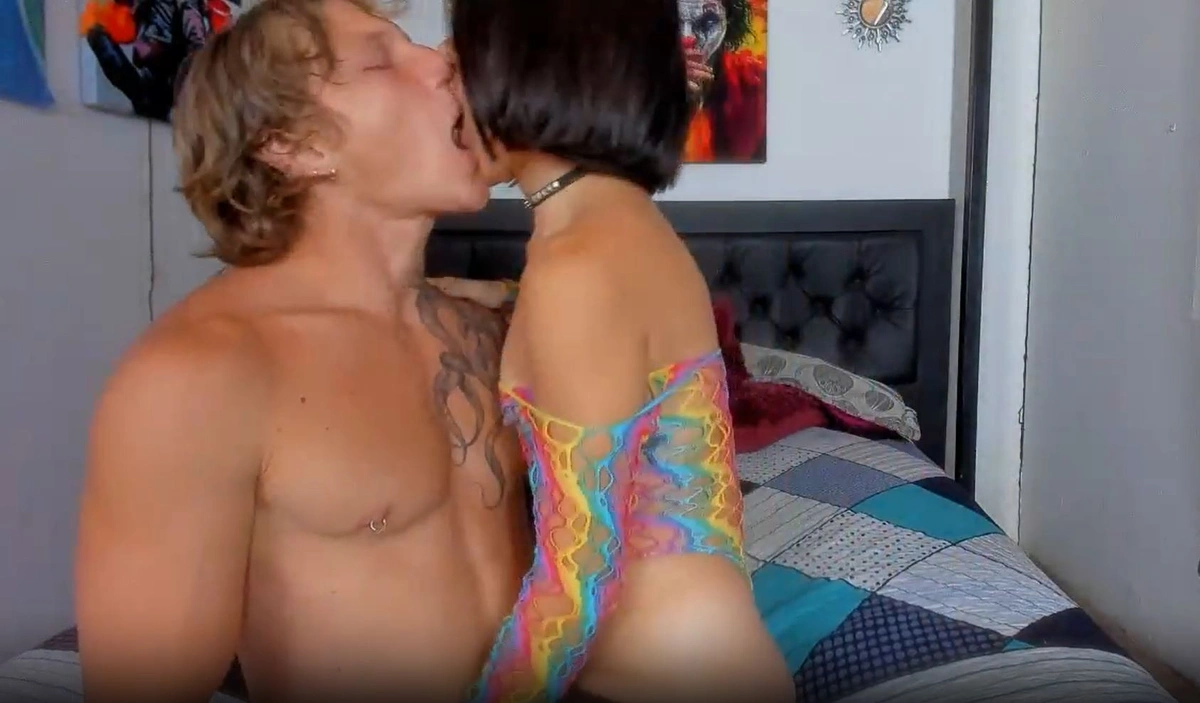 Finally, one of Flirt4Free's hottest young couples shows you that they are enthusiastically pro-voyeurism! Handsome Tomas is ravaged by his sexy college girl. She practically devours his rippling six-pack before swallowing him whole. The deepthroat action is mesmerizing, as it is very clear that this nubile beauty is totally turned on by the knowledge that we're watching her suck him live. Passionate doggystyle sex follows. Being inside Alisson keeps Tomas on the brink of orgasm. But a short break allows him to prolong this fiery performance. The couple seems to intertwine on the bed, limbs wrapped together, so it becomes hard to see where one beautiful body begins and the other ends. But end Tomas does, emptying his loins on to his lover's hungry mouth! Watch Tomas and Alisson get it on in this intense webcam show. When you're ready, visit them in their chat and witness their mesmerizing heat!