Interview: Mr. North America Adam Killian
March 5, 2019
2018 was another fantastic year in the long, storied, sexy career of screen and stream star Adam Killian. This tall, dark, hairy muscle daddy was all the rage during the Flirt of the Year competition, taking down a slew of notable Category titles like Top VOD, Top Fan Club, and top Fetish Specialist. His explosive showing garnered Adam a top-5 finish in the Viewer's Choice contest, and culminated in him being named Mr. North America, as the very best Flirt from this region. Adam's Killian & Crew channel can sometimes feature him alone, or alongside a myriad of the hottest Gay Porn Stars and cam guys. Apart from standing among most charming, fun loving men in this industry, he is known as a gifted role-player, who can breathe life into any fantasy. We sat down with Adam to chat about his amazing year, weird and sexy memories, and the fans who flock to see him perform. Please enjoy the interview, transcribed below in full.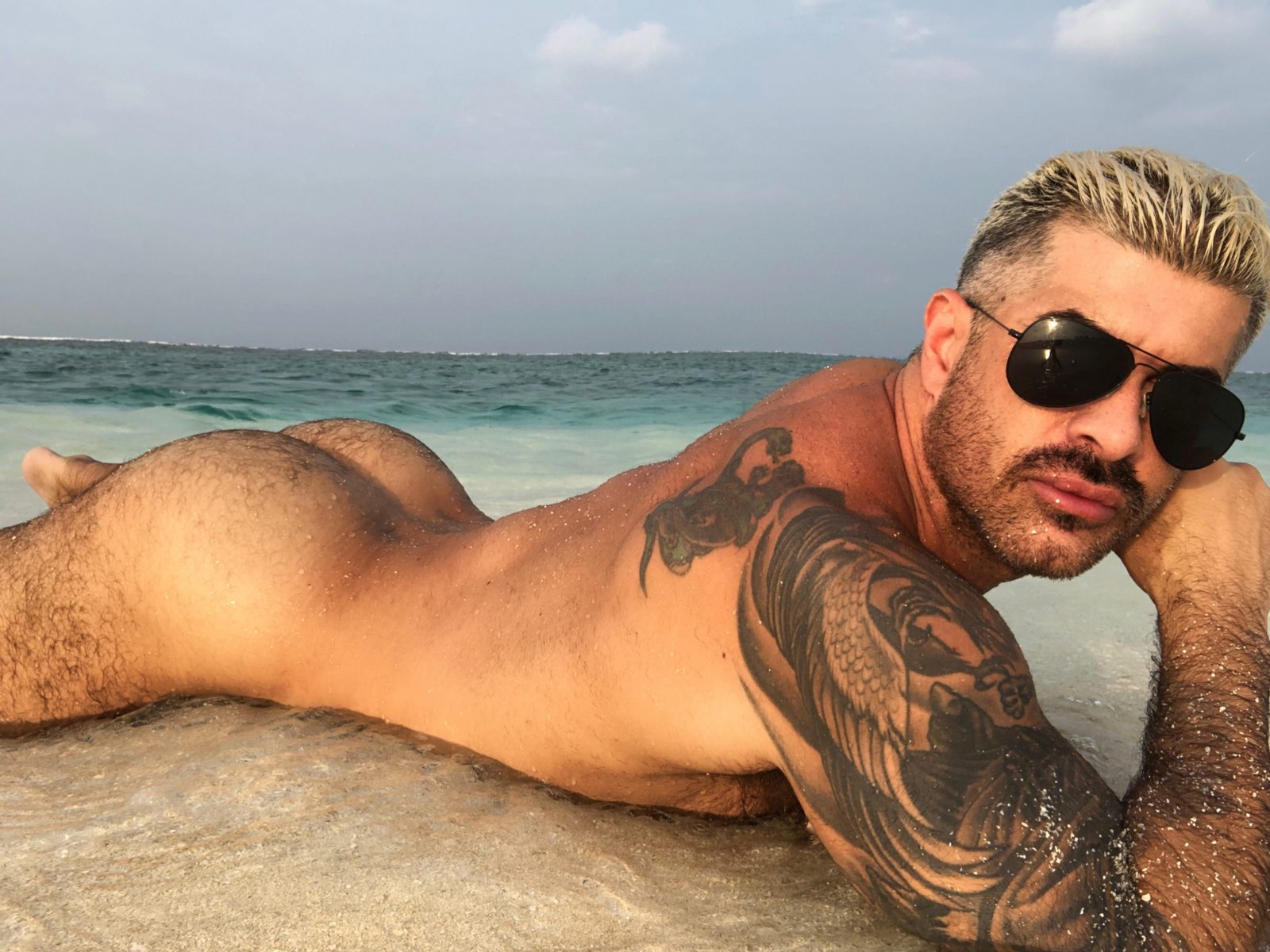 Charles Farley: Congrats on your strong 2018 Flirt of the Year performance. How do you feel? What do your many achievements say about you as a model?
Adam Killian: Thank you. It always feels good to be recognized for your achievements. I feel blessed and honored. I've had a long career both behind and in front of the camera and earned multiple awards along the way. I guess that means I'm doin' it and doin' it and doin' it well! (laughs)
CF: With such a rapidly growing following, how can a new fan steal your heart, or at least get your attention?
AK: I love to laugh, so humor—especially an intelligent, sharp tongue with perfect timing—is always admired. Kind, clever, thoughtful people with positive attitudes are also quick to win my affection. Of course, my friend Justin who always introduces my burlesque shows at Nob Hill Theatre always calls me on stage saying: "The bigger the bill, the bigger the thrill! So you better make it rain!" That's the most impactful way to get any models attention … especially during Flirt4Free contests! (laughs)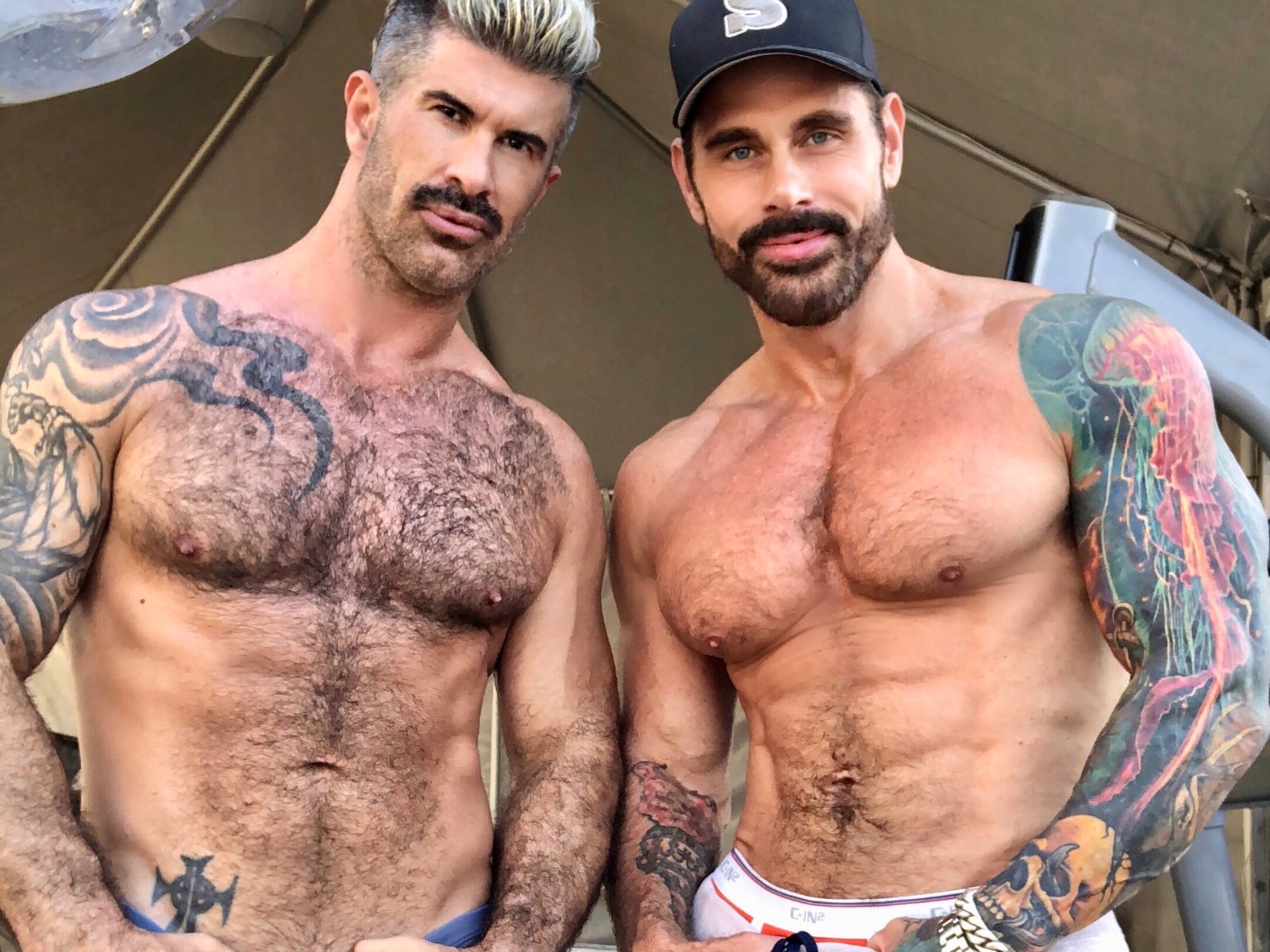 CF: For those who haven't seen you in a private show, how would you describe them? Can you give us a little tease?
AK: They range depending on who's watching. Some guys like to chat more or have me watch them. There are times I'm online solo and times I'm with a buddy … or a couple of buddies (laughs). I love to broadcast live on-stage sex shows (in front of a live audience) as often as possible, so my shows run the gamut from mild to wild!
CF: You're known as a great performer, especially in fetish and roleplay scenes. What are your favorite scenarios to explore on live cam?
AK: I love leather, sports gear, military, uniforms, domination, role play. I'm equally an Exhibitionist and Voyeur and I love commanding a group of hot horny guys!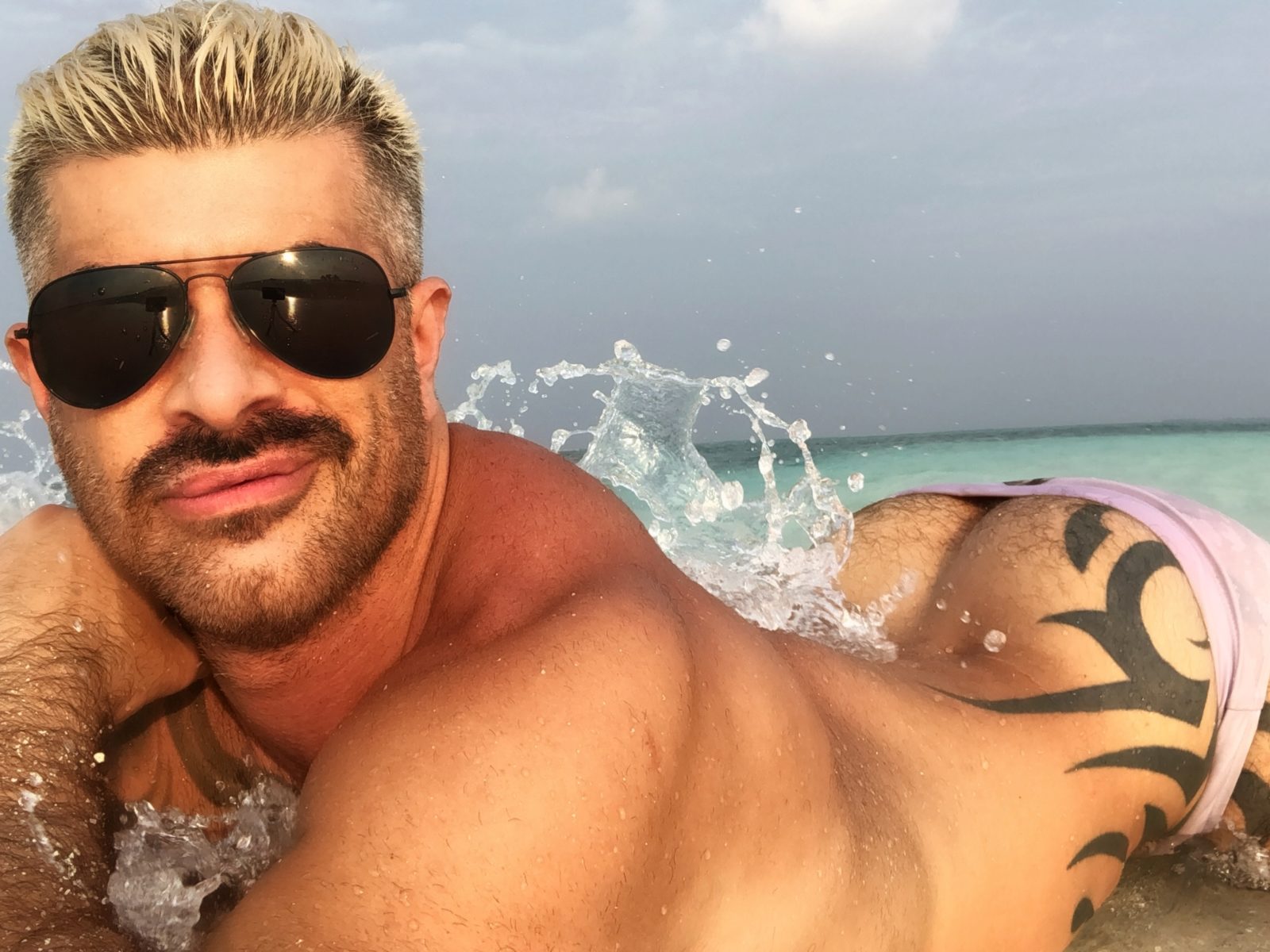 CF: How do you relax when you're not performing? Any passions or hobbies?
AK: I'm a big foodie. I love eating at great restaurants and cooking for others. I'm a fan of cooking shows like Top Chef and Chopped - they give me great ideas when I'm in the kitchen.
CF: What are some of your favorite books and why?
AK: My top 3 favorite books are "The Life of Pi", it's just a great read!
Then "Into Thin Air". I've always wanted to climb Mount Everest. It's the ultimate life challenge. And "Memoirs of a Geisha". After reading it I moved to Japan for a year.
CF: Tell us about a funny or unforgettable moment in your career.
AK: One of the craziest on-cam experiences I've had was when Bruce LaBruce directed a movie called LA Zombie. He directed Hustler White with Tony Ward and I was so excited to work with him. I'm in a scene with mega stars Matthew Rush, Erik Rhodes, Francesco DeMacho and François Sagat. The plot of this movie is twisted, a mashup between a gory horror film and kinky fuck fest. François is a Freak Show muscled Zombie that brings guys back from the dead by cumming on them with his gord-like cock. He enters the scene after the rest of us were just murdered with a shot gun in a drug deal gone wrong.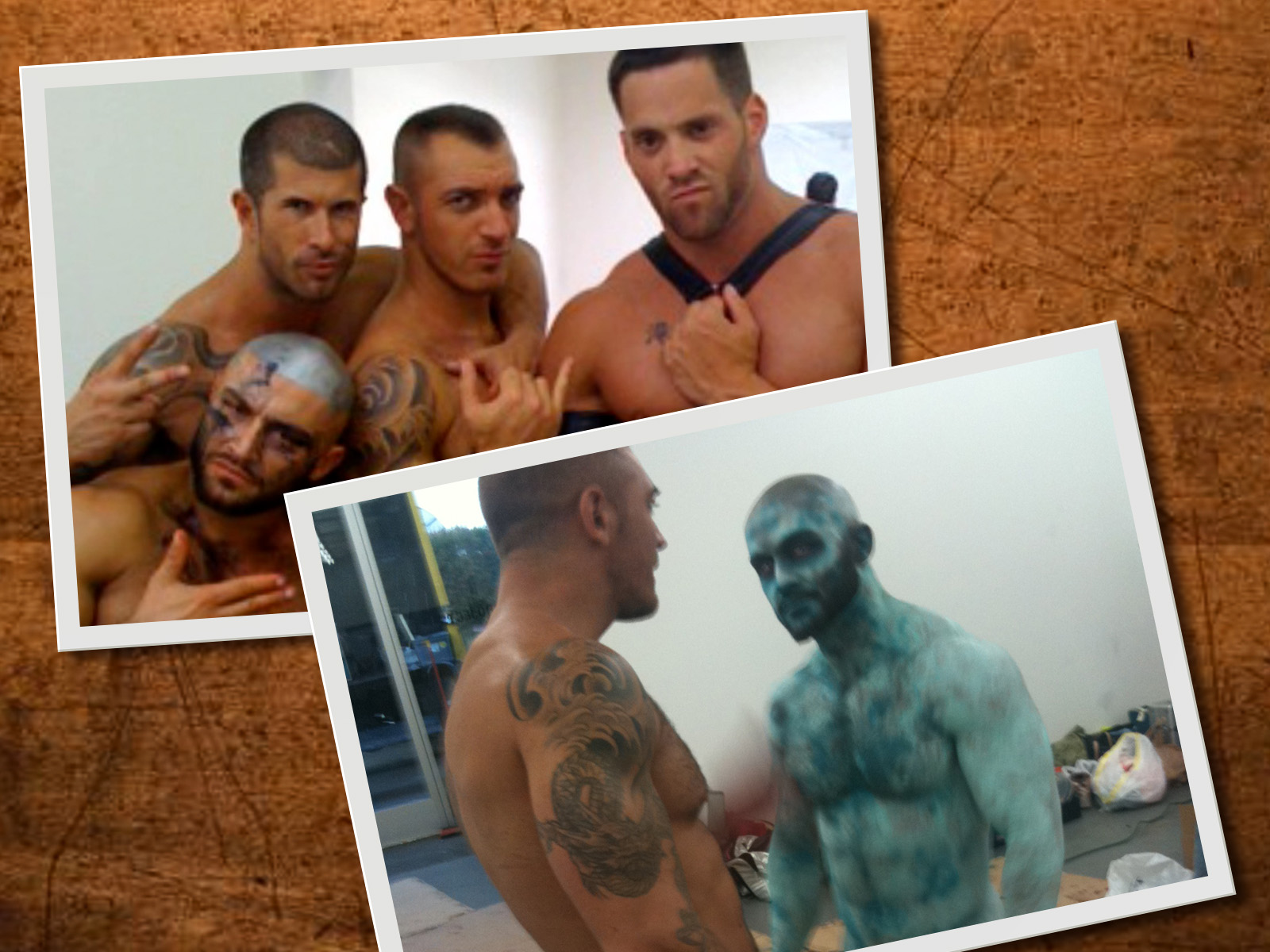 So picture this- François is airbrushed green with ghoulish fangs protruding from his mouth- the 4 of us are naked in a white room which is now completely covered in sticky corn syrup with red dye. He finds us all playing dead and shoots a load of black ink on us and we come back to life and fuck. Crazy right? It's hard to get more memorable then that but towards the end I squatted down … The skin on the back of my hamstrings was covered in corn syrup and stuck together with the skin on my calves and ripped all the hair out when I stood up. I screamed like a dog with his tail stepped on. (laughs)
CF: What is your favorite way to keep in touch with fans when you can't make it online?
AK: As often as possible I update my Twitter & Instagram.
CF: Finally, as an award winning performer and director, what's the best piece of career advice you've received?
AK: (laughs) Shut up and stick it in!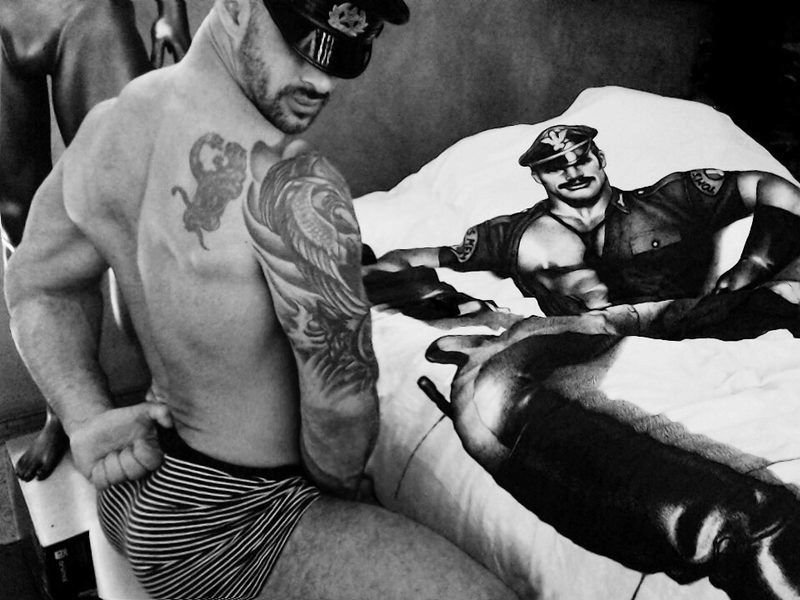 To be a part of something exceptional, be sure to visit Adam in his Killian & Crew channel on Flirt4Free. In addition to his mesmerizing live shows, Adam is known for producing some of the steamiest VODs available on our site. Get lost in his archives here. And be sure to keep an eye on our show calendar to see Adam Killian in upcoming Killian & Crew performances!