These ladies redefine the art of seduction with their irresistible charm, making it nearly impossible to resist.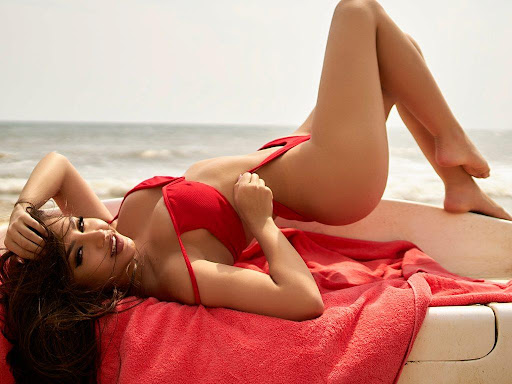 Meet Eva Sin: ranking first place as our Flirt of the Month- brings a dash of sunshine and sensuality to our platform. Eva invites you into her world of fantasy and desire and only dreams of the simple pleasures of life –She's a seeker of peace, both within her soul and in the world around her. When it comes to fantasies, Eva believes in the magic of sharing. She explains in her ever-so-sexy way that "the journey to fulfilling one's desires is often more rewarding when taken together." Her virtual space is a haven of positivity and fun, where you're welcomed with warmth and respect. Camgirl Eva Sin playfully admits, "I am 99% angel, but oh, that 1%." It's that 1% that adds a tantalizing allure to her charm, making her a Flirt of the Month winner who knows how to keep things intriguing and unpredictable. Eva is a gem, combining sensuality with deep rooted desires. Some may be blinded by all the massive contest wins. Eva Sin's got so much Flirt4Free gold, we've lost count of her accolades. But it's important to remember: she's a passionate lover - and if you're ready for an unforgettable virtual experience, Eva Sin is waiting to welcome you into her world of dreams, desires, and delightful conversations.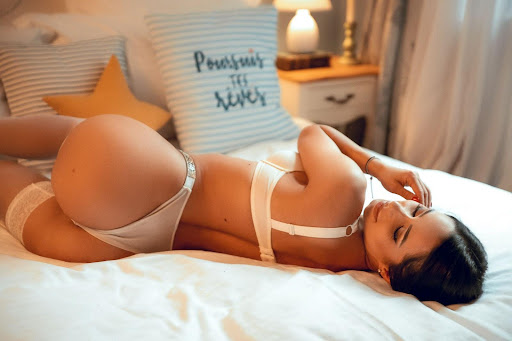 In second place stands the oh so beautiful Ella Claire. Ella has a captivating personality who finds joy in the simple pleasures of life. She turns ordinary moments into extraordinary memories. Holding hands while exploring new destinations, savoring the sights and sounds, is her idea of a spectacular adventure. When she's alone, camgirl Ella Claire has a passion for dancing- she immerses herself in the rhythm of music and explains that she's open to sharing this intimate experience with her audience. She may be too shy to say it outright, but she wants to make you stay and fulfill your dreams. Open up new horizons, explore uncharted territories, and discover the depths of pleasure and connection and let her show you a world where she can uncover your deepest desires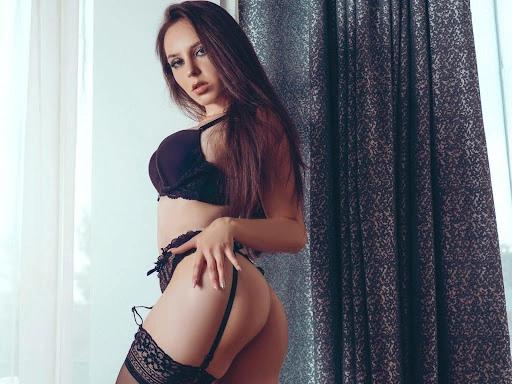 Third place lies rising star Maya Alvarez, the gorgeous hazel-eyed beauty with a body that crackles via live stream. A big fantasy of hers is boss/secretary roleplay. She is very open, explaining: "I'll blow your mind off in seconds. I can be in charge of your orgasm, or let you take control. A mixture of every little kinky thing, combined with endless passion. The topping is something horny so let me drizzle it all over your desires!" Her intense personality makes you want her even more, as she sets the stage for an unforgettable experience. Her fans can't praise her enough: "Simply put, she is a very special woman. She is sweet, smart, fun and absolutely beautiful. Even though she is she so very beautiful, the best part about her is her amazing personality. She is a sweetheart." camgirl Maya Alvarez has a dominating presence and will leave you breathless and most definitely coming back for more.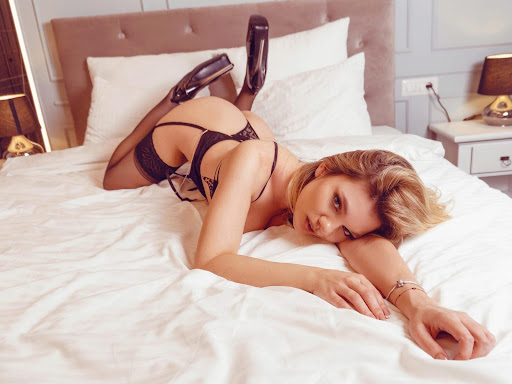 Fourth place lies Eve Devilish. This sizzling seductress has been turning heads and setting hearts ablaze with her lithe, sexy body and magnetic personality. Right off the bat she hits you with- "When daddy's home, my panties are gone!" It's a bold statement that encapsulates her wild heart. She is, in her own words, an "all-in-one woman" who exudes passion and fire in every aspect of her cam shows. Eve is on a journey to find the right person who can ignite her deepest desires and explains she's not just about seduction; she's all about self-discovery. She enjoys exploring different parts of her sexuality and invites you to come with her-an intimate and personal experience that she wants to share with those who dare to explore alongside her. As she continues to enthrall viewers and climb the ranks, one thing is certain: Camgirl Eve Devilish is a force to be reckoned with.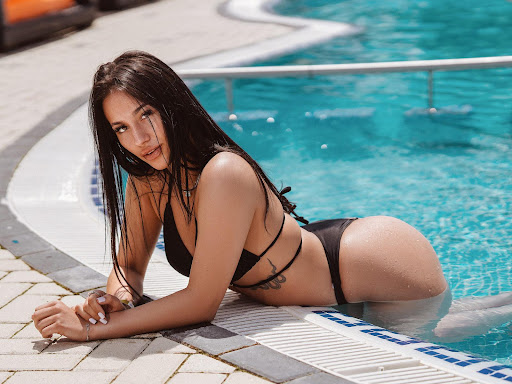 Fifth place beauty, Alissia Riley shines on Flirt4Free cams. Let's get to know her: "Meet your new crush" is the tagline of her world- and with those four words, she promises an experience that will leave them speechless. She relishes in the excitement of unexpected pleasures and is quick to reveal that her mind is far naughtier than one might expect- "Don't be fooled by my innocent face" and adds a layer of intrigue to her persona. Camgirl Alissia Riley isn't just a performer, she's a wet dream come to life. Meet your new crush!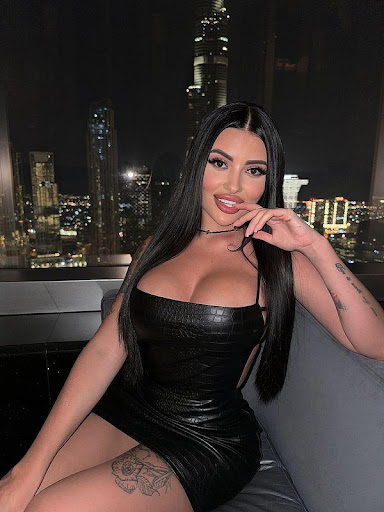 Mary Harris came in sixth in the contest. This beautiful cancer queen with deep brown eyes and one of the most luscious pieces of cake on cam has been rocking Flirt fans world for years. She remains one of the top models on our platform, with a mix of insatiable sexual imagination, a body like Jessica Rabbit, and a sense of humor that keeps our members coming back over and over again. With dozens of Flirt4Free awards to her name, we fully expect camgirl Mary Harris to make a strong showing during our upcoming Flirt of the Year celebration.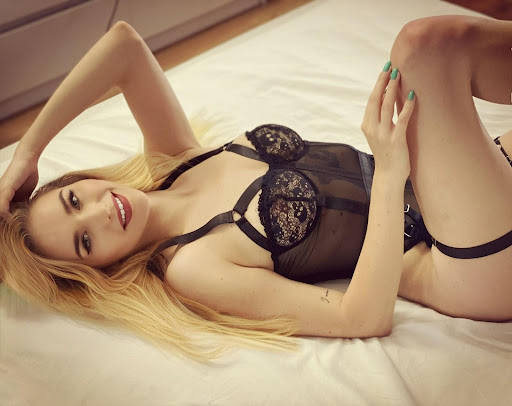 Seventh place goes to Arina Donne, a humble blonde country girl with unconventional desires. Camgirl Arina Donne was raised on a farm with a great appreciation for humility and kindness. She stands out as an easygoing soul who values human connections and the joy of learning all about your secret fetishes and fantasies. Amidst her gentle nature and love for people, Arina harbors a tantalizing fantasy- envisioning a stranger meeting her in the dark, a nameless figure whose identity remains a mystery. Her desire? To feel the stranger's touch on her skin, an intimate encounter that stirs the senses and ignites the imagination. In her presence, you'll find a warm-hearted listener and a kindred spirit who value the human experience and fostering a unique connection with Flirt4Free fantasy cam fans.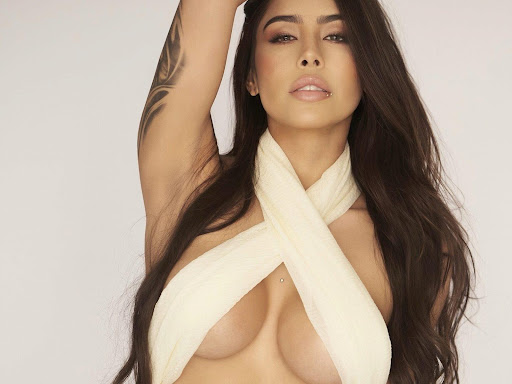 In eighth place, we have the ever so sexy camgirl Carla Carlton. She remains a fan favorite as her personality is a perfect mix of sweet, sultry, and salty. Carla explains that her deepest fantasy involves surrendering control to her partner in a public space. It gives her a thrill and a daring desire to push boundaries. It's these fantasies she explores that keep her viewers coming back for more. Her cam shows are famous for their intensity, passion and sensuality. When she takes the stage, expect a captivating performance that will leave no room for boredom. Spend a little time in her chatroom and you'll see why she is well on her way to a bright and sexy future.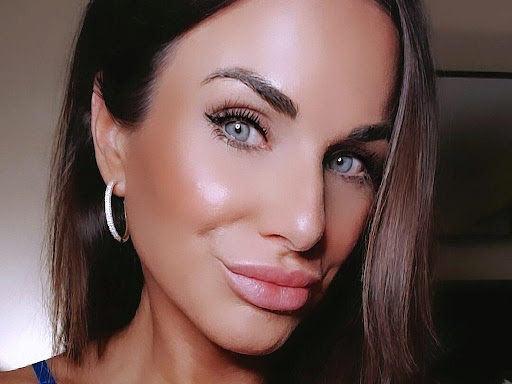 Ninth place is Audrey Piper- a model who blurs the lines between being a angel and devil. It's no secret that she loves living a healthy lifestyle- her commitment to wellness adds a unique allure to her performances. This goddess embodies the duality of her charm and sexual adventure. Camgirl Audrey Piper is a self proclaimed exhibitionist, finding great pleasure in feeling beautiful and sexy while your eyes drink in every inch of her. She is curious about the things that turn you on, and her true passion lies in creating an experience that captures your true passion and brings your fantasy to life. Private chats are Audrey's favorite, as she feels this ensures that her members experience a level of intimacy like never before.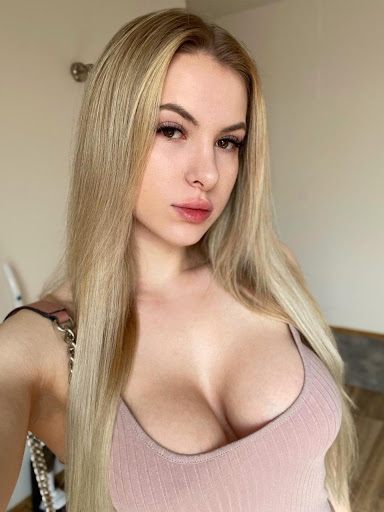 Finally, Olivia Ballard shines as the tenth place winner of the Flirt of the Month August contest. With an infectious love for self-care, long beach walks, and sexually charged encounters, she has captured the hearts of her members, who can't seem to get enough of her charming personality. Camgirl Olivia Ballard's fans are quick to leave her rave reviews like "hands down the best model on the site. She is funny but also spicy" and "not only is she beautiful, but she is genuinely nice." Her unique blend of humor, sensuality, and kindness leaves a lasting impression on her viewers. While her fans adore her for more than just her beauty, she longs to find her soulmate, someone who will be as special to her as she is to them. We're excited to see how high this cam star will climb in next month's Flirt of the Year contest.